What Kind of Shopper Are You?
There are two types of people in this world.
Those who hear the word 'shopping' and their heart starts to sing- and those who would rather be a sad dad at a kid's concert than step foot in a single store.
But within these two types of people, like Shrek and his onions, there are layers. Whether you like it or not, Australians like to shop – in 2018, we spent over $320 billion on retail ,and in 2019, $52 billion is expected to be spent over the Christmas period alone.
But what about you? Are you the kind of person who sees shopping as a chore, or a privilege? Do you need affirmations from 10 different people to make a decision, or are you a lone wolf?
Let's find out - what kind of shopper are you?
The Overwhelmed Shopper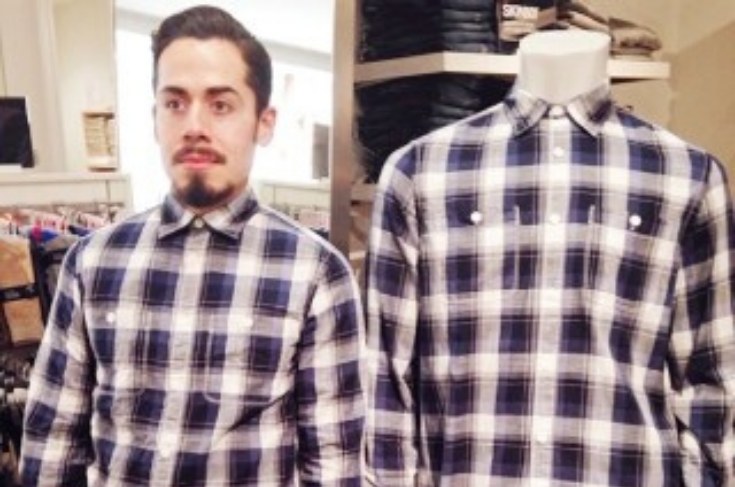 Who's looking fly now?
Source: Lost At E Minor
There's no way around it - you hate shopping. The last shirt you got was from your Mum in the Christmas of 2012, and the only reason you're in the store is because it has physically fallen to pieces and is deemed unwearable – by others, that is.
Like 93% of Australians, you prefer to go to the store- you'd get lost without the help of others online! You go in for a single shirt, bewildered, and like lion's prey are set upon by a team of salespeople and offers of assistance, which you graciously accept – I mean, how else do you know what to buy?
The sales rep throws in a few extra jacket and shorts options, and lets you know how brilliant you look in everything –and as they suggest, you should probably add a belt, hat, sunglasses and watch- after all, as they say, nobody who has come in has been able to pull this off like you.
Thanks to your new paid-by-the-hour pal, you take the total price over $500 – over 70% of us spend over $50 when we go into a store, too – but the bonus is, you won't need to return for a year. Yes!
Although you spent more than originally planned, you can spread the cost over 10 weekly payments with LatitudePay. So what if you're dressed up like the store mannequin? Win-win, Overwhelmed Shopper! You're done.
The Window Shopper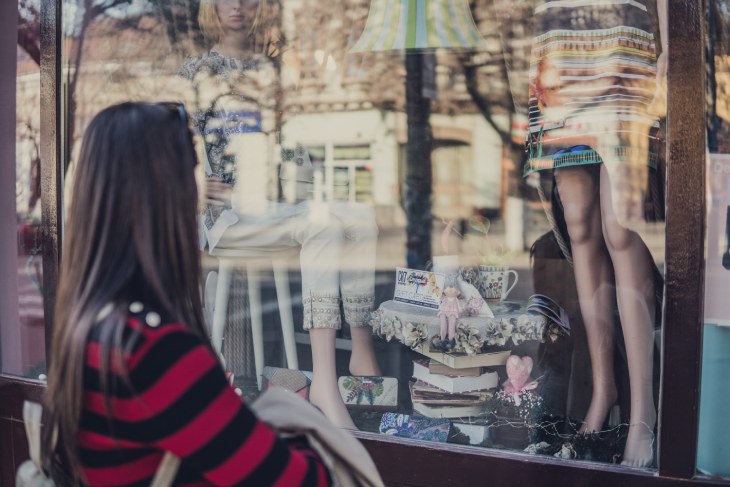 I could be here all day.
You like shopping and see it as a fun day's activity to do on a day off, and actively plan to do on holiday. You're one of the 79% of Australians who choose a store over online if there is an enjoyable atmosphere.You like to breeze through the whole shopping centre, get eyes on everything, try on some stuff, put on the sample perfume, grab a juice, wander, and look at more stuff. You do this at a handful of shops before returning, of course, to buy the first item you saw. What a fun day of window shopping - you saw everything, you tried everything, you left with one thing. Ah well. There's always tomorrow for even more shopping! Yay!
The Efficient Shopper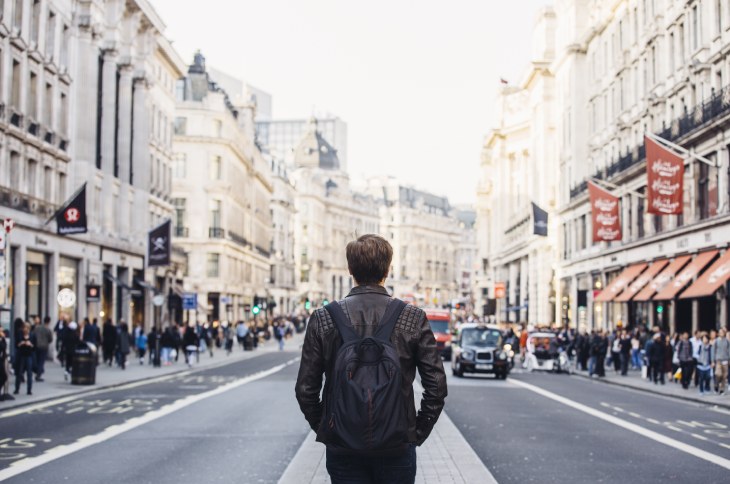 I run this town.
Whilst you don't exactly enjoy shopping, this is not your first rodeo. You're efficient, precise, and masterful at your shop. You don't need to try things on- this isn't amateur hour. You've known your exact size, store, cut and colour for years and the only reason you're shopping in-store is to get something tailored, or it's not yet with the times online.
You get a park out front, and you're in and out of the exact store to buy your exact item in 15 minutes.
Now that's efficient.
The Online Shopper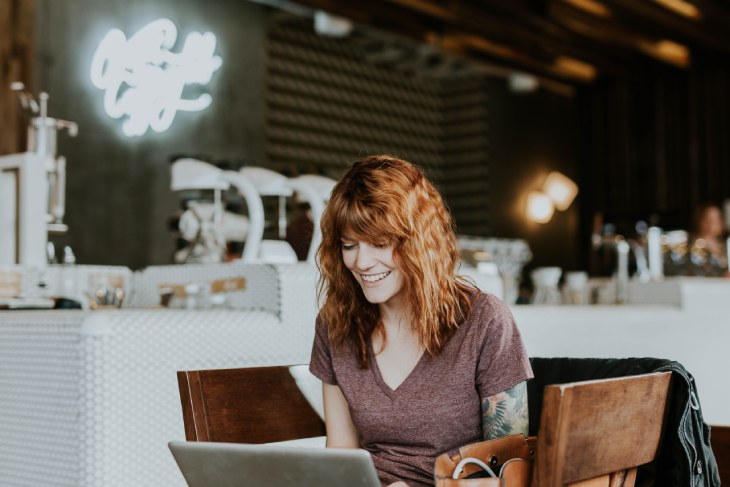 Go in-store? Please. Ain't nobody got time for that!
Like nine million other Australians, you've got your favourite shopping apps on your phone, get alerts for deals and grab all yours good in one hit on your lunch break. You know how this works, and get your packages delivered to work or your secret shopper locker.
You don't go shopping. Shopping comes to you.
Best of all, with all these apps and websites and deals, you don't have to wait until payday to purchase – just pay over 10 weekly payments with LatitudePay. Easy!