The must-have items to add to your cart during pre-Christmas sales
The holiday season kicks off the first time you hear Mariah Carey's All I Want For Christmas Is You – that's just a fact – but for the super-prepared present-buyers, holiday shopping starts even earlier. We're talking about this shiny pocket of the year that's packed with sales, from Black Friday to Cyber Monday and beyond. They're a goldmine for special offers and rare discounts on big brands. What better way to get a head start on your holiday gift-shopping?
Whatever gifts you're buying, Latitude Gem Visa credit card is the best way to shop and save ahead of Christmas. Interest Free shopping is in our DNA, and we designed this credit card to help you collect stocking stuffers and this year's must-have items without having to worry about interest. Here are some of 2022's best-loved lifestyle finds we're adding to our cart as we (im)patiently wait for this festive season.
Switch on to smart gadgets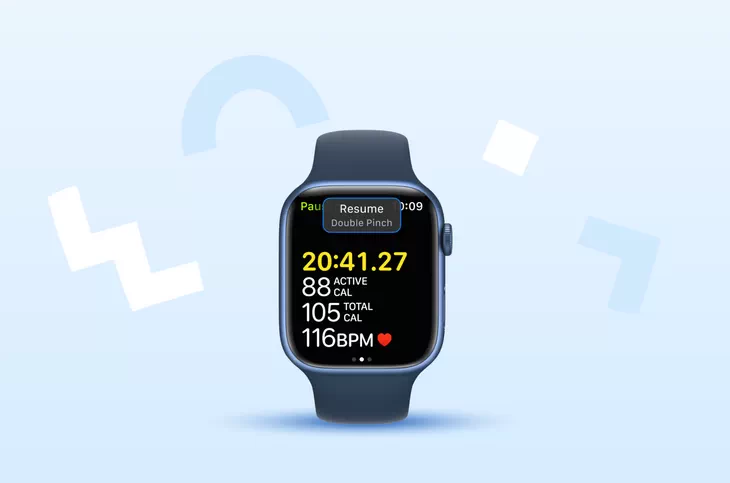 Counting down to a smartphone or watch launch is like popping open the little advent calendar windows. We tell ourselves these items make life easier, sure, but really, we just love something shiny and special. And during the holidays, the shinier the better. If you know someone who's been keeping an eye on new Apple launches this year, Black Friday and Cyber Monday sales are the perfect time to pick up that Apple TV or iPhone. Or give someone a head start on their new year's resolutions with a new Apple Watch to strap on. They're the gifts everyone wants to unwrap this festive season.
Make waves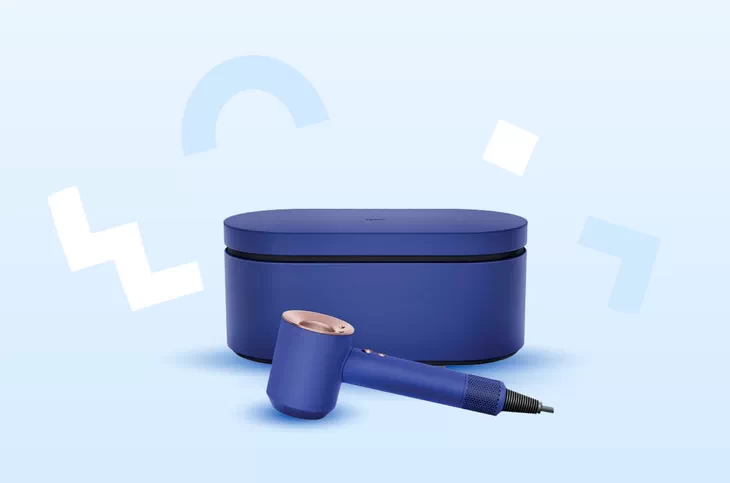 You don't need an excuse to upgrade your hair game, but the holidays are a great reason to add a glam new gadget to the rotation, or to pop one under the tree for that fashion-forward friend. The Airwrap styler and Supersonic hair dryer from Dyson are in demand for good reason. Waves not your thing? The GHD Platinum has been your favourite hair stylist's favourite styling tool for decades, and it isn't going anywhere. With 6 months Interest Free on purchases of $250 or more with Latitude Gem Visa credit card, you'll be sleek, sparkly and saving on interest long after the 12 days of Christmas are over.
Summer style staples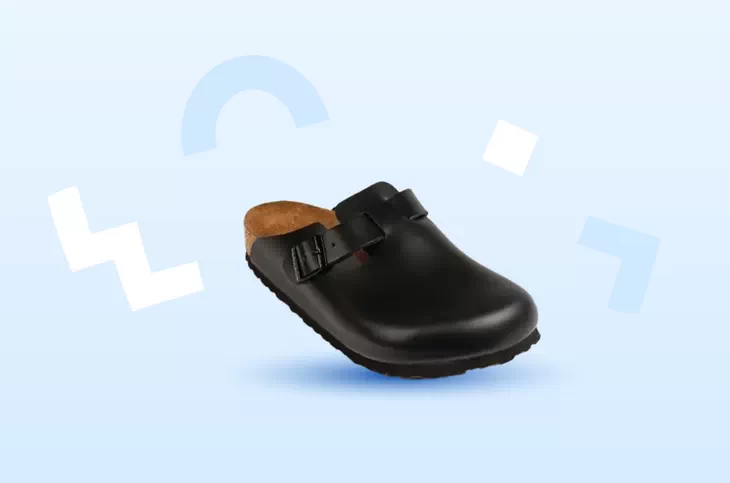 A change of season calls for a new look. That's just basic maths. But if you're not ready to commit to an entirely new summer wardrobe, remember that accessories will always add a little twinkle to your look. Some fresh new designer sunglasses, a few basics and a pair of the perfect summer slides – yes, of course we're talking about the Birkenstock Bostons – will turn the volume up on your warm weather style, and turn heads at every party this holiday season. Bonus: they make great Kris Kringle gifts.
Only the best for the chef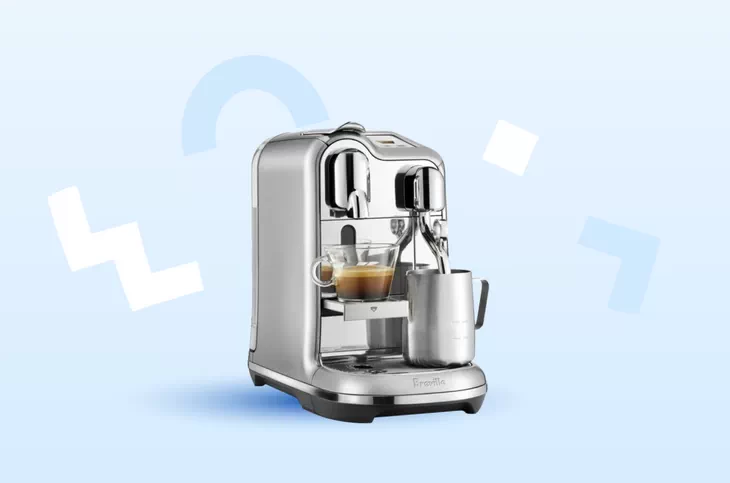 You can't launch into that "new year, new me" energy without becoming the kind of person who whips up their own lattes or frosty, fruit-filled smoothies at home. Impress your Christmas brekkie guests with barista-quality home brews, made with the touch of a screen on the Creatista Pro from Nespresso. Giving the gift of green smoothies? Wrap up a blender kit from NutriBullet, complete with travel-sized cups. Paired with some athleisure, it gives the "just been to the gym" look without even stepping foot on a treadmill.
Gold class home cinema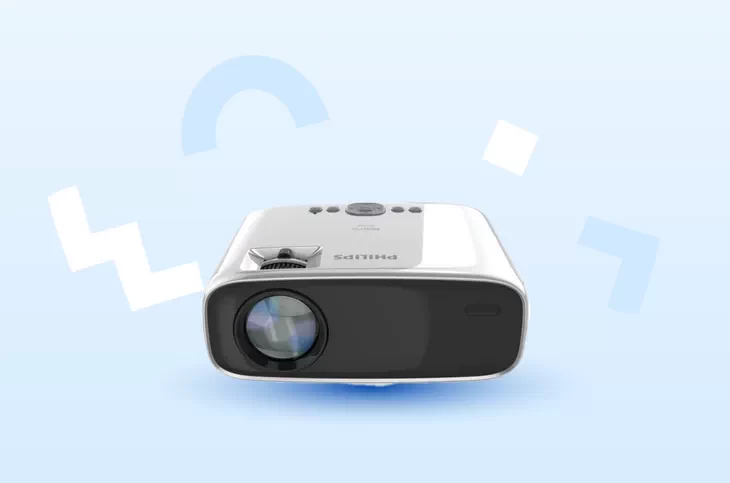 If upgrading your home theatre is high on the list of summer DIY projects, why stop at a new telly when you can go full "gold class" with a wall-mounted projector? Whether you're a Muppets Christmas Carol family or an Elf household, you'll be stoked with the set-up. Maybe you're all chipping in for Mum and Dad's pressie or setting up an alfresco entertaining area at your place. Either way, there's a comfy, classic and chic lounge set with your name on it – and maybe a little bit of tinsel too.
Expanding your horizons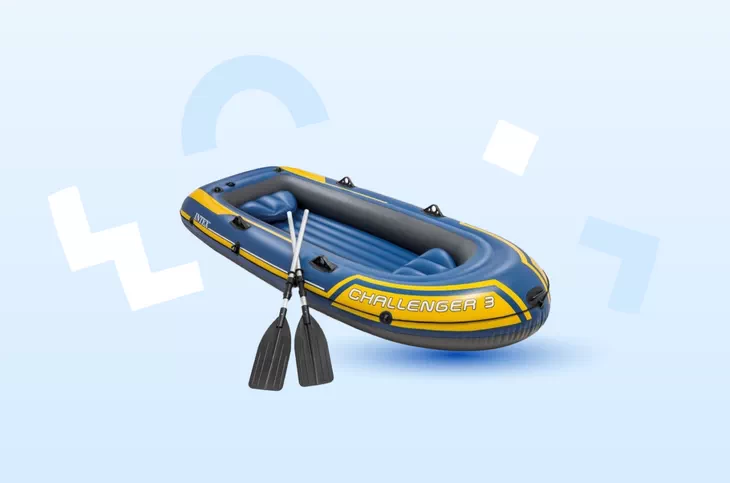 If you lost count of how many times you've said, "I need a holiday," this year, then it's probably true. Get that expired passport renewed, book the pet sitter and start writing your packing list – it's time to make an end-of-year escape plan and spend the ho-ho-holidays somewhere new. Let someone else handle the logistics with a travel package or cruise, or customise your trip by booking the flights yourself. If a weekend of sleeping under the stars or travelling downstream is more your speed, the upcoming sales are the perfect time to pick up some new camping and kayaking supplies. An early Christmas pressie, from you, to you.
When you're shopping to fill stockings and spread the holiday cheer this year, our retail partners have your back. Shop with Latitude Gem Visa Credit Card Interest Free payment plans. It's the credit card that makes Christmas happen.