How is my interest rate determined?
Keen to find out why and how interest rates are tailored to you? You've come to the right place.
What will my interest rate be?
The interest rate you get depends on your personal circumstances and your current 'credit score'.
Your personal circumstances

We look at your financial situation, such as:

How long you have been in stable employment
If you are a homeowner or have a mortgage
If you have a stable residential status (don't move around a lot)

Your credit score

You are given a credit score (sometimes called a credit 'rating') based on your financial history. How your credit score is calculated is explained on the

ASIC MoneySmart website.

You can check your credit score for free at

GetCreditScore

, an independent Australian credit reporting service provided by Equifax.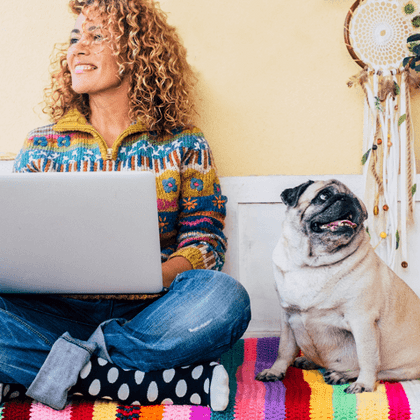 What else can affect my interest rate?
A secured vs unsecured loan
A secured loan means you can provide an asset like your car for us to 'secure' your loan against. This could make you eligible for a lower interest rate.

If you don't have a suitable asset to secure your loan against, that's okay. You may then decide to apply for an unsecured loan.
How can I get a lower interest rate?
You're more likely to get a lower interest rate if you:
Always pay your bills, loans and credit cards on time
Have had no loan or credit defaults
Have not been rejected for any credit in the past
Have relatively few active credit cards or loans
Have had well managed credit products and debts for several years
Have been in stable employment for several years
Are a homeowner or a mortgage holder
Have a stable residential status
Other criteria may apply depending on your situation.
We're here to help
Need more information or help applying?
Mon to Fri: 8:30am - 6pm (AEST) except public holidays