Four Extravagant Renovations (and What They Can Teach Would-Be Renovators!)
When it comes to planning your dream home, it's important to compile a list of your must-haves - those essential elements you simply can't do without - the luxe nice-to-haves, which are only possible if the budget allows it. Whether it's an infinity pool positioned just-so to catch the sunset over the sea, a dining area with room for 20 guests or perhaps, a to-scale recreation of the ceiling of the Sistine Chapel in your bathroom, there's no such thing as too outrageous. After all, you're only limited by your imagination (and also the laws of physics, probably). We explore some of the most over-the-top homes we could find - some are a cautionary tale; others an inspirational journey.
American Versailles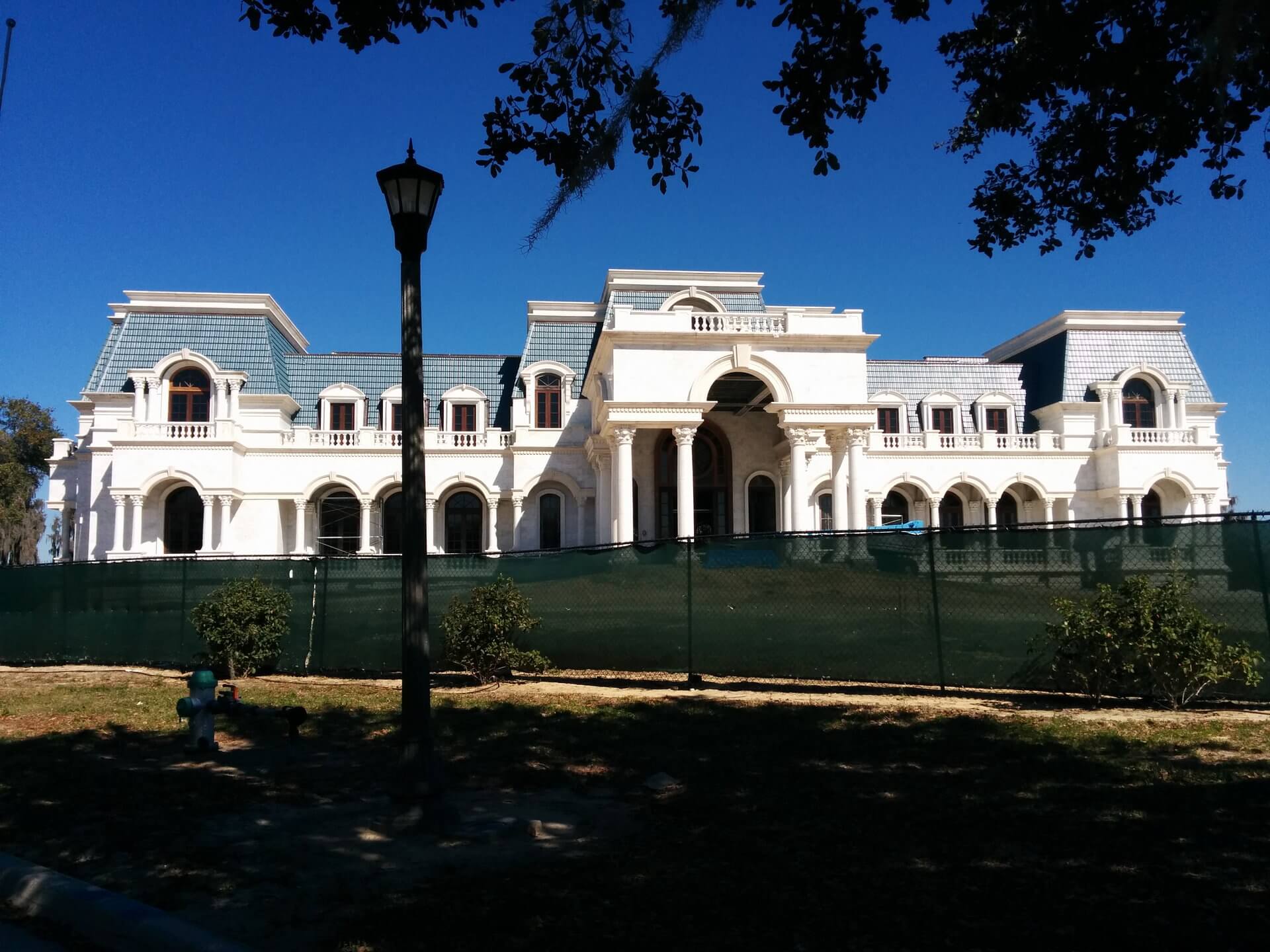 Source
Glamour couple David and Jackie Seigel - he the founder and CEO of Westgate Properties, and she a beauty queen - set out to build their version of American Versailles; a 90,000 square-foot mansion in Florida complete with 10 kitchens, a roller rink and a ballroom - the biggest home in the USA. When the property bubble burst and recession hit, the couple's dreams were put on hold as the house was put on the market (surprisingly, no-one bought it). However, they have since bounced back, and are expecting to be able to move in this year - all things being well.
The lesson here, folks, is don't overinvest in niche, extravagant plans that you might not be able to sell when tough times hit. Unless you're incredibly wealthy, we suppose. Then you can probably still get away with it.
Paronella Park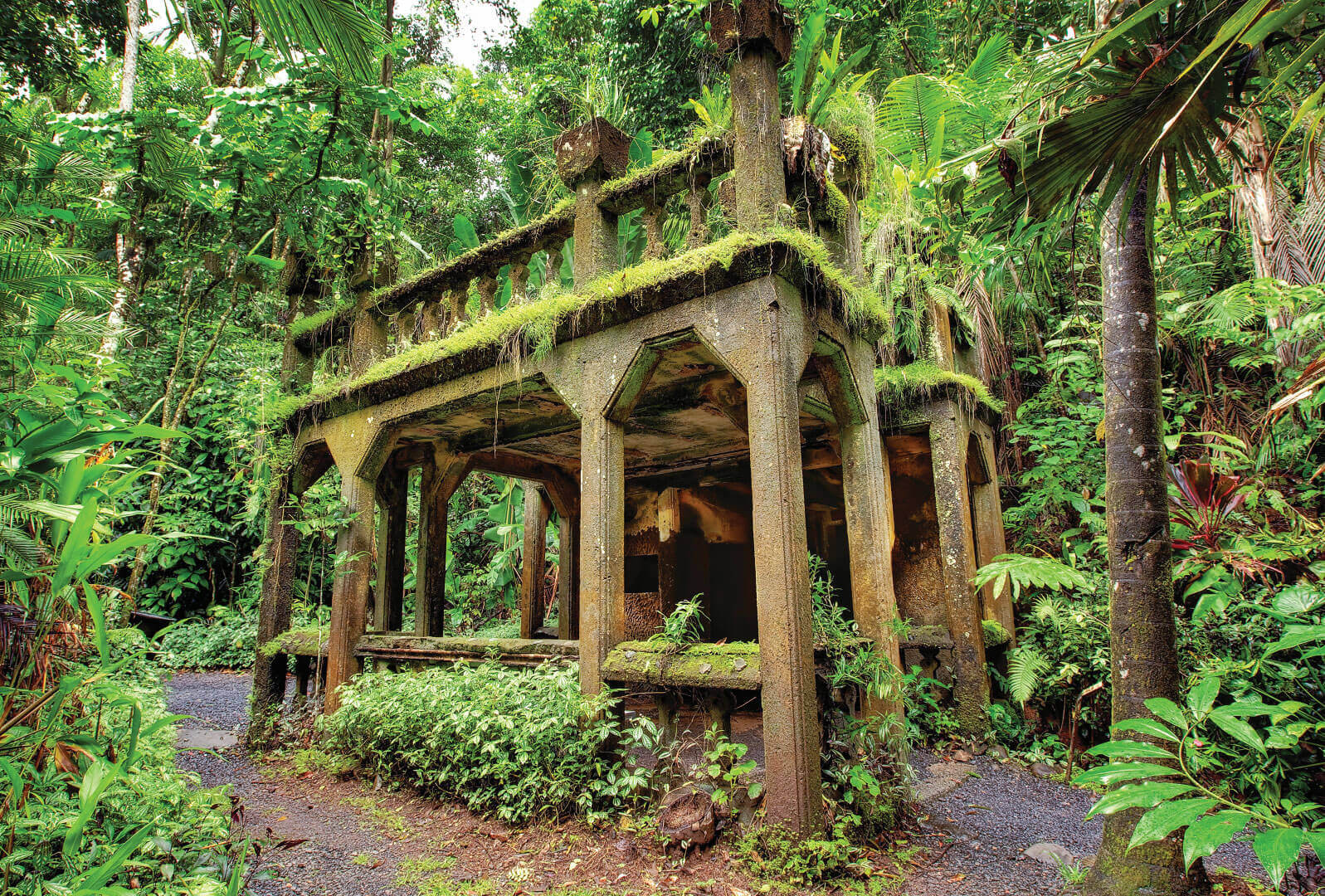 Source
Step back in time to 1913, when a hardworking Spanish gentleman named José Paronella arrived in Australia. He spent the next 11 years first cutting sugarcane, then purchasing, improving and on-selling sugarcane farms. He returned to Spain in 1924, only to come back to Australia with his wife, Margarita. The pair set about creating the extravagant pleasure gardens and reception centre that became known as Paronella Park - a Spanish castillo set in the rainforests of Cairns. After 10 years of construction, the park opened and attracted visitors from far and wide for movie screenings, dances and parties, as well as to enjoy the Tea Gardens, a pool, playground and even tennis courts.
By 1946, however, the wet season brought disaster from upstream - a mass of logs, branches and debris bore down on the bridge, destroying much of the communal spaces and the power plant. Not to be put off, the family rebuilt and kept the dream alive for several more years. Deaths, marriages, a series of destructive cyclones and finally, a fire, almost destroyed the castle as the years wore on. Today, Mark and Judy Evans, the current owners, work tirelessly on maintaining and preserving the park for the public to enjoy as José had originally intended. Click here to learn more and to visit Paronella. The difficulties of building in a rainforest are clear, but in this instance, we think it was definitely worth it.
La Fabrica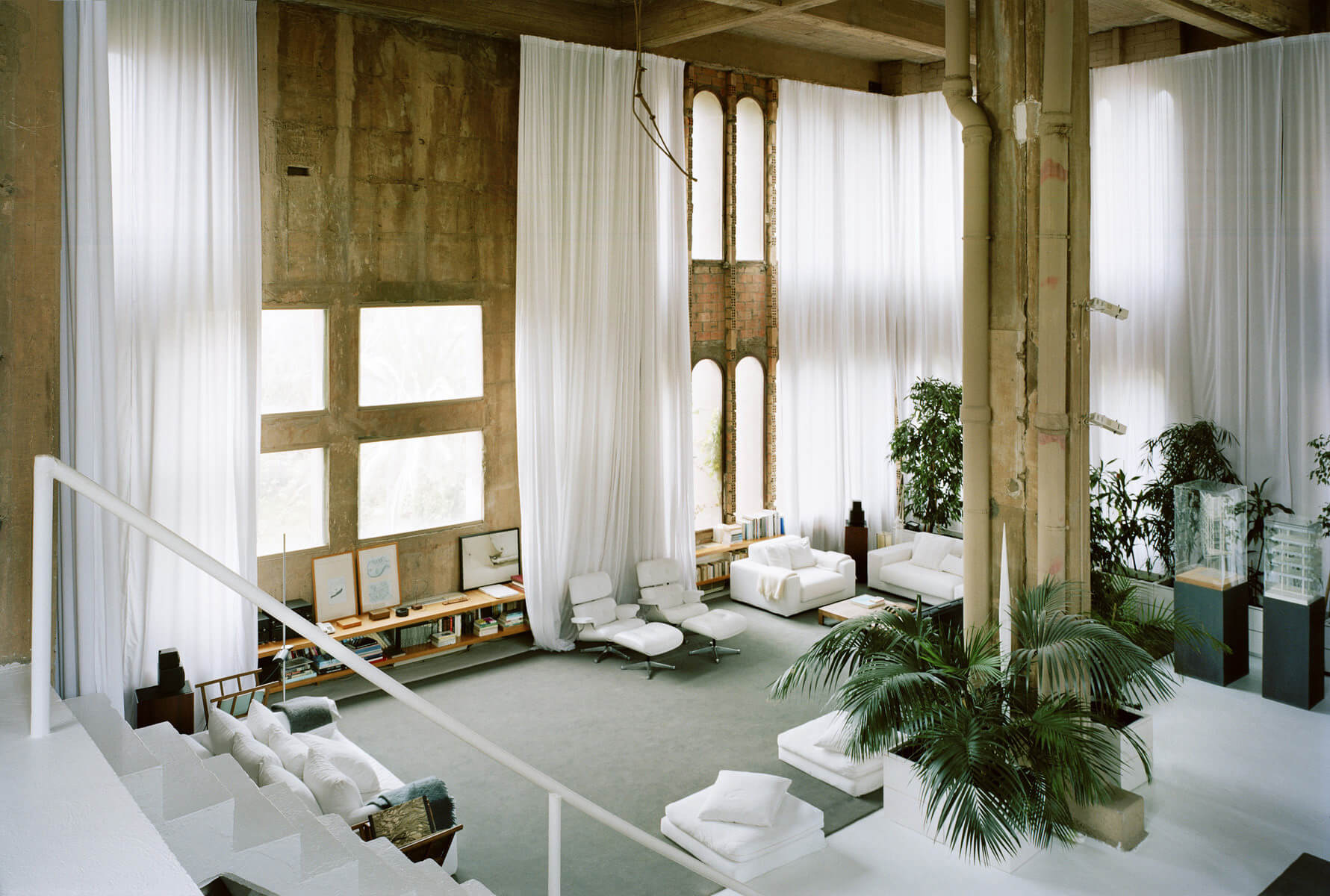 Source
Now we look to another Spaniard, but this time in Barcelona. Architect Ricardo Bofil's dream of transforming a huge industrial concrete factory into an elaborate 3,100 square-metre home began in 1973 and has been realised after over 40 years of work. The incredible concrete structure's yawning silos and workspaces now house his home and office, functioning as his architecture studio and as a space for exhibitions, concerts, conferences and more. Featuring gothic, brutalist, surrealist and industrial influences, it was a challenge to ensure the structure was even livable: initially abandoned and partially in ruins, there was extensive work involved in ensuring unsafe spaces - such as the cement-filled silos and staircases and bridges that lead nowhere - were made inaccessible but visually appealing, while functional areas felt warm and inviting. Greenery covers the roofs and walls, while lush gardens soften the massive concrete structure.
According to Ricardo, the home isn't finished yet and never will be - it's an expression of his creative mind and also a space for new ideas to form. If your home is part of your identity, it's important to allow it to grow and develop with your changing needs - always factor in the future.
Seashell House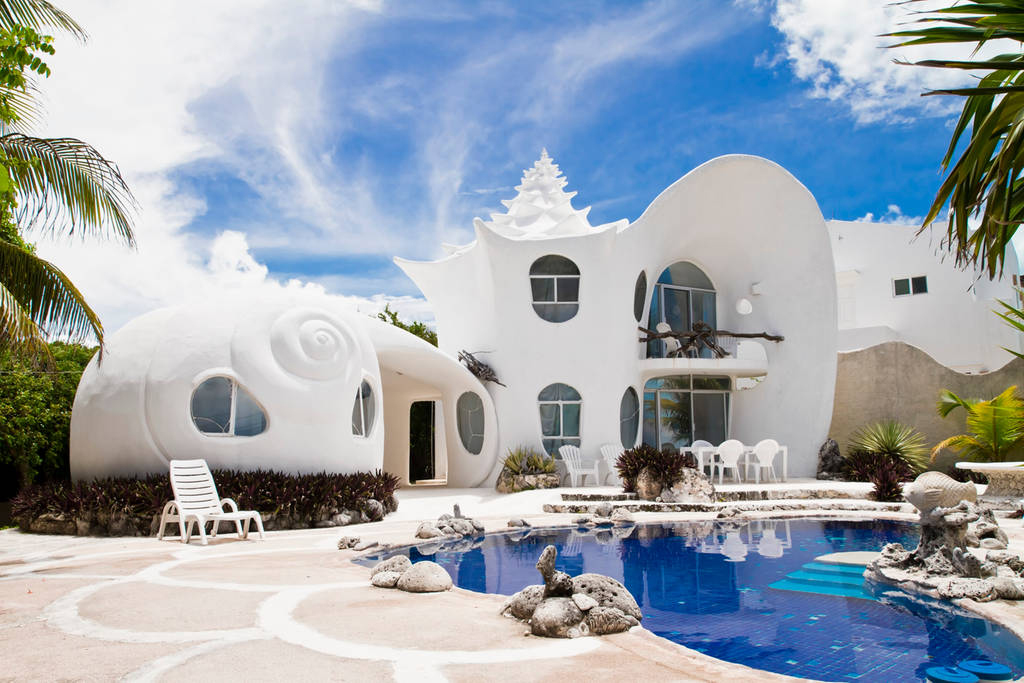 Source
Ever dreamed of being a mermaid? Yep, us too. If Ariel's adventures sparked a love of living Under The Sea, this incredible house in Mexico's Isla Mujeres can see that fantasy fulfilled - what's more, you can rent it out on Airbnb! Located in a gated community and surrounded by white sandy beaches and a bright blue ocean, the home boasts a pool, two bedrooms, a kitchen and maid service. This seashell-shaped home is the sweetest retreat on the island, far away from the tourist crowds and noise. Designed by architect Eduardo Ocampo and his wife Raquel as a retreat for his beloved brother, surrealist artist Octavio Ocampo, inside the white structure is a sunken lounge surrounded by crisp white walls and seashell motifs, with even the swirling internal shape of a shell. So outrageous was the design that Eduardo had trouble convincing the builders that he wanted to build a home that wasn't square - his vision was challenging for them to even imagine, let alone build. Indeed, some aspects had to be completed by himself, including the peaks and swirls of the roof, as no builder could comprehend it. Cave-like walkways reveal elaborately decorated bathrooms where water flows from shells and even a clamshell bedhead, perfect for mermaids in waiting. From this seaside escape, we can learn that if your builder or architect says something simply isn't possible, perhaps you just haven't hired the right team!
If you're dreaming of a home slightly less OTT than these example - but still, no less impressive - don't be put off by naysayers and the intimidating scale of a big job. No matter how seemingly impossible your vision, with the combination of the right architect, enough time and, of course, a healthy budget, you can build it to the exact specifications you've imagined.
Speak to a Latitude Betterer to see how we can help you kick off your dream reno project! And don't forget to enter our Better Your Home competition for your chance to win $10,000 towards your renovation project.