Buy the Apple products you know and love. Interest Free.
Enjoy now and pay later when you shop Interest Free with your CreditLine card at Apple. New customers must apply and be approved for a CredtiLine credit card. Available on participating Latitude credit cards only.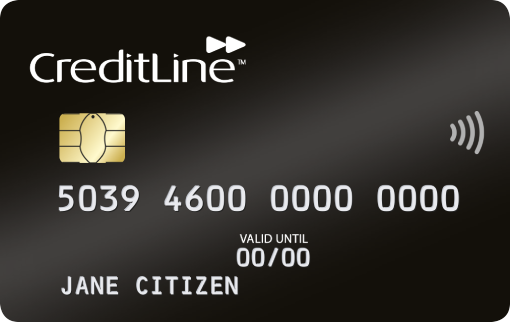 Is CreditLine right for you?
Rates & Fees
On purchases $150 and over at Apple1
standard purchase interest rate2
cash advance interest rate2
Making the most of your CreditLine
Start shopping
Visit your nearest Apple Retail Store to find your perfect product.
0% interest offers1
Take advantage of the latest 0% interest offers at Apple.
Shop online
Browse the Apple Online Store, and then call Apple on 133 622 to place your order.
How to apply
Apply online
Check your eligibility and complete your application in less than 10 minutes.

Get your approval
We will give you a response on your application in under 60 seconds.

Get your card
If approved, you'll be able to shop with your account number straight away. You do not need to wait for your card to arrive.
Eligibility
You must:
Be 18 years or over
Be a permanent resident of Australia
Able to supply
Driver's licence, passport or proof of age card
Details of your income, assets and liabilities
Your employer's name and contact number
Frequently asked questions
Application and activation
Your credit limit
Shopping at Apple
Managing your account
Is this Credit Card right for me?
Gambling and lottery
1 Extended Interest Free terms may vary. Available at Apple Retail Stores & the Apple Online Store. Online purchases must be made via Apple Telesales on 133 622. Approved applicants only. Conditions, fees and charges apply.
2 The same rate applies to interest bearing balances such as cash advances and outstanding retail purchases balances after an interest free promotion period is over.